Vaccine Co-Development and Technology Transfer
Leveraging the technical excellence,
SK bioscience is

conducting various joint development and technology transfer projects with global companies


from material supply to product development, clinical trials, and sales.
Joint development
We provide the best solution for faster development with advanced competitive R&D systems,
manufacturing processes, and investme
and manufacturing processes and future-oriented investments in joint development.
General Practice
2.5 Years
1 Year
3 Years

Facility
establishment
CTM* manufacturing

2 Years
1 Year
SK bioscience's cell culture-based vaccine development process
2.5 Years
1 Year

Facility
establishment
CTM* manufacturing

1.5 Years
0.8 Year
6

YEARS
from basic research
to commercialization
Joint development process
Full or partial funding
Process development / Preclinical

Small scale
manufacturing

R&D CENTER

Clinical

Commercial scale
manufacturing

L HOUSE

BLA/WHO PQ
Supply

Post marketing
commitment
We are working with various global companies and foundations for global healthcare.
Comprehensive collaborationSANOFI PASTEUR logo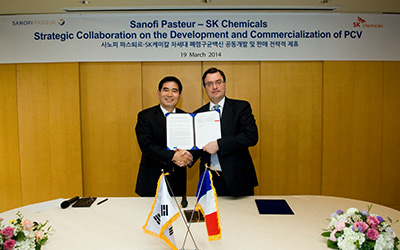 R&D, production and marketing
for next generation PCV in 2014
Development & manufacturingInternational Vaccine Institive, BILL&MELINDA GATES foundation logo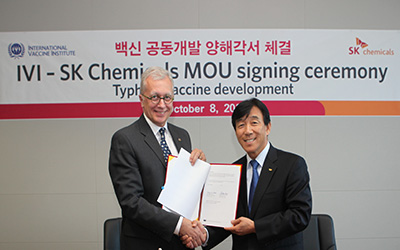 Co-development with IVI
(Bill & Melinda Gates Foundation) in 2013
Development & manufacturingPATH, BILL&MELINDA GATES foundation logo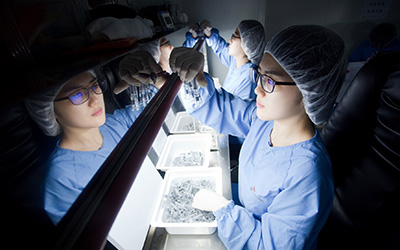 Co-development of non-replicating rotavirus vaccine with Path (Bill & Melinda Gates Foundation) in 2017
Development & manufacturingMinistry of Health and Welfare, Korea Disease Control and Prevention Agency logo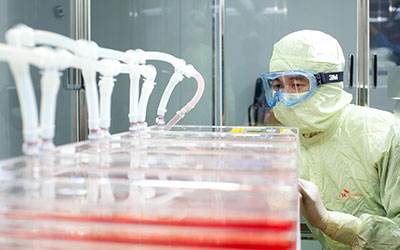 Development of a recombinant protein vaccine with funding from the Korea Disease Control and Prevention Agency, Ministry of Health and Welfare, and Ministry of Trade, Industry & Energy
Development & manufacturingBILL&MELINDA GATES foundation, CEPI, University of Washington logo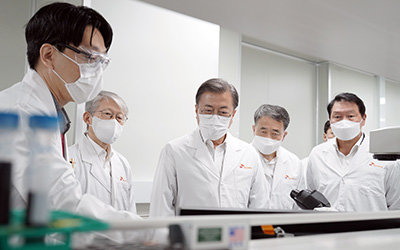 Study of a recombinant protein vaccine candidate (GBP510)—manufactured using a nanoparticle platform—and manufacture of clinical trial materials needed for phase I/II and phase III trials
Development & manufacturingBILL&MELINDA GATES foundation, CEPI, University of Washington logo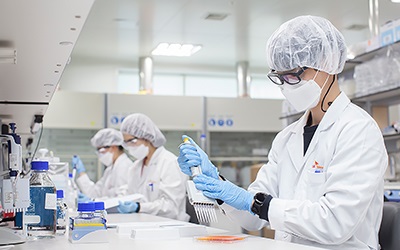 Development of a general-purpose vaccine for Sarbecovirus under CEPI supported
Development & manufacturingBILL&MELINDA GATES foundation, CEPI, University of Washington logo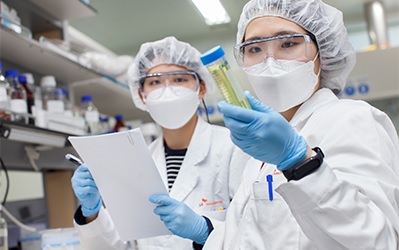 Co-developement with Bill&Melinda Gates Foundation, IAVI, IPD