Message from the CEO
From prevention to Cure,

SK bioscience is here
to promote human health.

Jaeyong Ahn
Chief Executive Officer, SK bioscience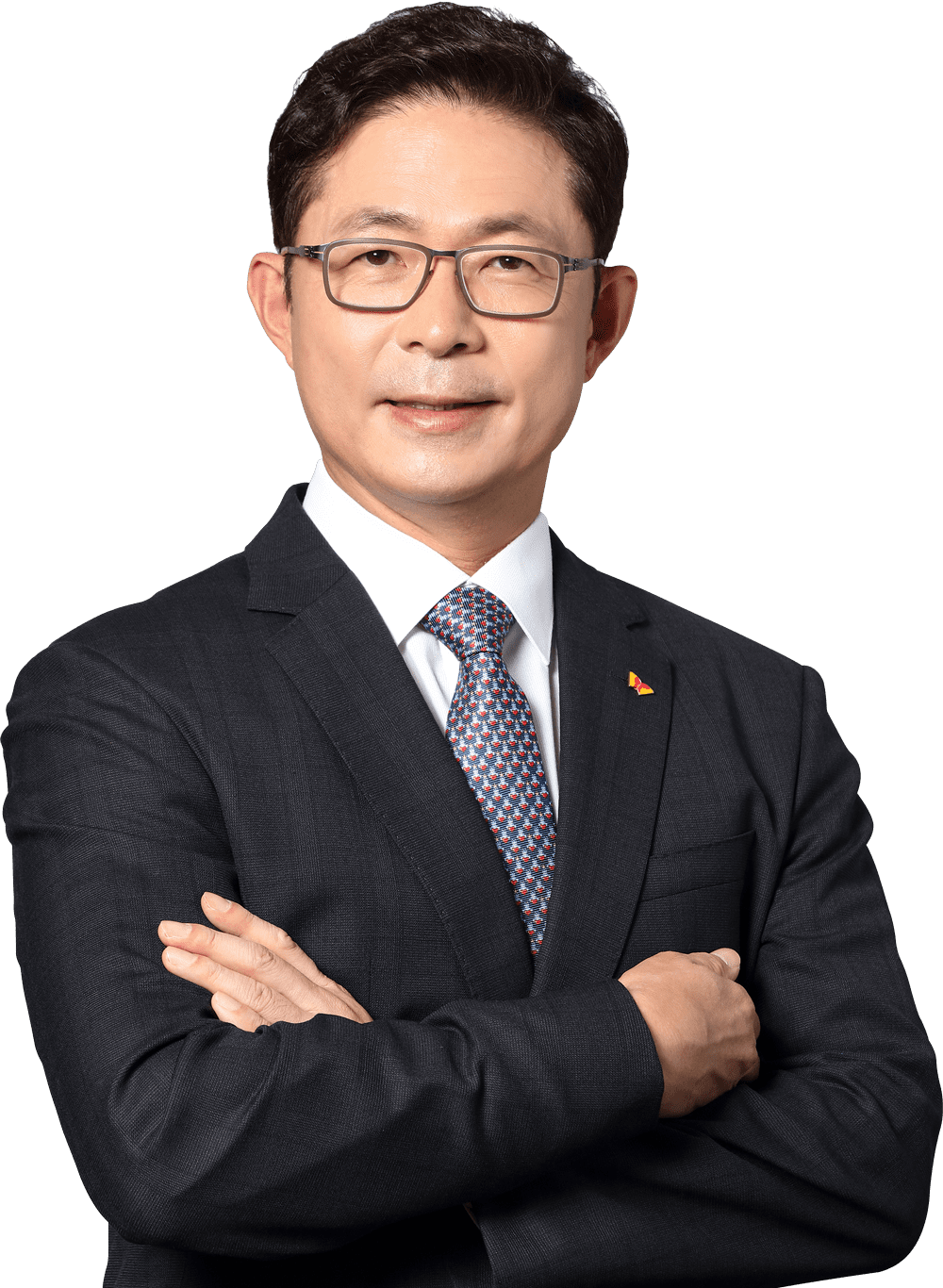 Welcome to SK bioscience.
Under our mission, "We promote human health, from prevention to cure," we have strengthened our leadership in the domestic market and built up our capacity to advance into the global market, while continuously being dedicated to vaccine development based on our innovative technology.
SK bioscience's achievements include development of SKYCovione ; South Korea's first COVID-19 vaccine, SKYCellflu ;the world's first cell culture-based quadrivalent influenza vaccine; SKYZoster, the world's second shingles vaccine; and SKYVaricella, Korea's only WHO prequalification certification varicella vaccine.
In 2014, we signed a contract with Sanofi Pasteur to co-develop a next-generation's pneumococcal vaccine. Furthermore, we also signed a contract for technology transfer of producing a cell culture-based influenza vaccine to Sanofi Pasteur in 2018.
Global Initiatives including the Bill & Melinda Gates Foundation, Program for Appropriate Technology in Health (PATH), and International Vaccine Institute (IVI) have cooperated with SK bioscience to develop various vaccines.
Recently, the Korean Ministry of Health and Welfare, the Ministry of Trade, Industry and Energy, the Bill & Melinda Gates Foundation and the Coalition for Epidemic Preparedness Initiative (CEPI) have agreed to jointly develop COVID-19 vaccines. Global biopharmaceutical companies including AstraZeneca and Novavax have partnered with SK bioscience for the consignment production of COVID-19 vaccines at L HOUSE, our vaccine manufacturing plant in Andong.
Having proven our competence throughout the entire vaccine business process, from basic research to commercialization, we will further strengthen its efforts to create new market demand in the future.
In addition to the development of the current premium vaccines, we plan to secure new pipeline and platform technologies Including mRNA and CGT, and broaden our portfolio to the biopharmaceutical field.
At the same time, we plan to secure competitiveness as a global innovative partner of vaccine and biotech company by establishing a complementary and sustainable business structure based on three areas: vaccines, biopharmaceuticals, and CMO/CDMO.
Through these efforts, we will ensure the satisfaction of all stakeholders, including employees, customers, shareholders, and local communities.
Chief Executive Officer, SK bioscience,

Jaeyong Ahn