Brochure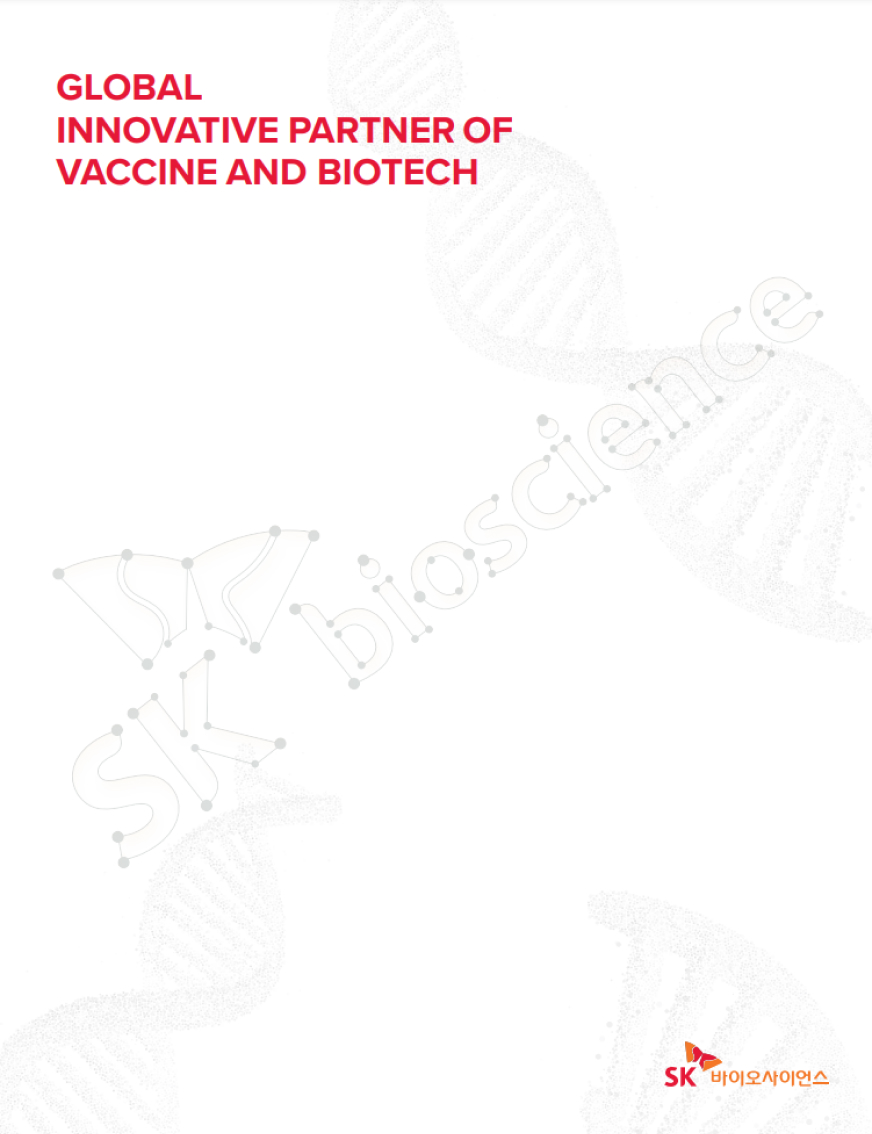 SK bioscience brochure 2023
At SK bioscience, we continue investments to secure innovative technologies
and advanced manufacturing systems.
We have successfully created commercial vaccines
and have become a trusted global partner based on our achievements.
Given our innovative achievements in the vaccine markets, and our
preparations to respond to endemic outbreaks and the next pandemic,
we are attracting interest from governments,
institutions and companies around the world.